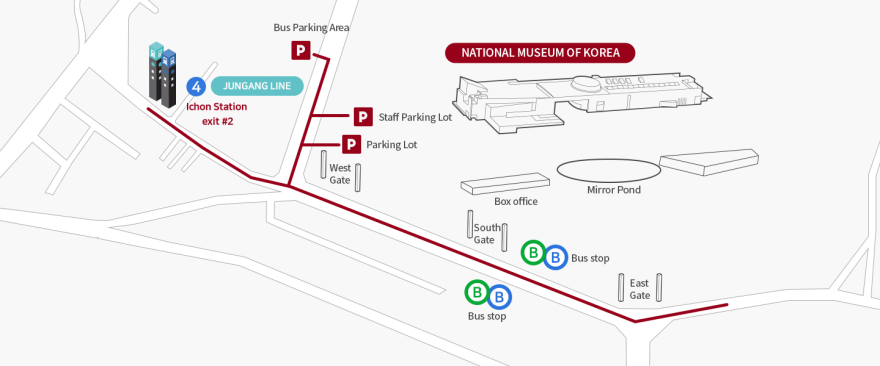 Parking fees
Parking fees will be charged automatically by an electronic parking control system, using a self-checkout kiosk to ensure faster exit.
Parking fees
For the first
two hours
Additional time
Full day
(6:00 am ~ 10:00 pm)
Note
Car
2,000 KRW
500 KRW per 30 min
10,000 KRW
First 20 minutes is free.
Bus
4,000 KRW
1,000 KRW per 30 min
20,000 KRW
A 50% parking discount is available for drivers with compact cars or hybrid vehicles.
Free parking is available for visitors with disabilities.