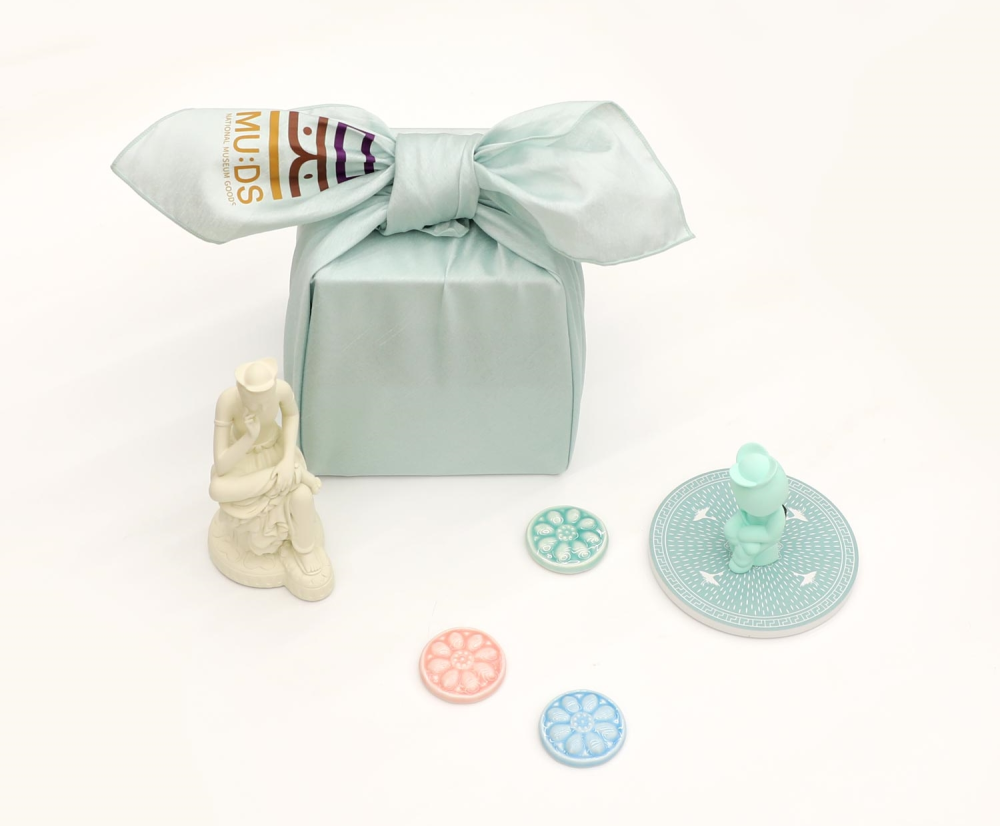 Museum Cultural Products Bringing the beauty of tradition into everyday life
Korea's cultural heritage is imbued with timeless beauty and elegance.
We add practical elements to these features in designing various art objects.
Offline Museum Shops
short-cut to shop locations
The four museum shops located at the National Museum of Korea, and ten national museums develop various cultural products of the exhibition catalogues and art-specialized books, along with masters' hand-made art pieces inspired by national heritage, exhibition souvenirs, commodities designed through the reinterpretation of tradition, and products that help children learn tradition and history.
Online Museum Shops
short-cut to online museum shop
Visit our website to purchase art and cultural products anytime, anywhere. Delivered in a high quality packaging, they make excellent gifts.
Order Custom Souvenirs +82-2-2077-9727
We produce custom souvenirs for companies and public organizations, printing logos and letterings to order. We provide engraving and wrapping services, making them ideal gifts for special occasions.
Best Products