Special Performances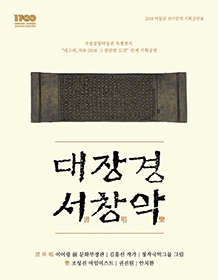 Goryeo Daejanggyeong (Tripitaka Koreana) : Talk, Pansori Chang, Song
Period

2018.12.08(Sat) - 2018.12.08(Sat)

Time

17:00

Running Time

Venue

Theater Yong

Appearance

Organizer

the Cultural Foundation of the National Museum of Korea

Admission fee

R 35,000won, S 25,000won

Viewing Rating

For ages 7 and above
Performance Outline
This show is tied with the National Museum of Korea's exhibition Goryeo: The Glory of Korea.
The show introduces various expressions of the Tripitaka Koreana, the main artifact of the exhibition.

The Tripitaka Koreana was created to overcome the national calamity of the invasion of the Mongolian empire through the power of Buddha.
The historical significance of the collection originate from the contribution of common people during the country's adversary.
Novelist Kim Hongshin will be the emcee of the show, including a conversation with former minister of the Ministry of Culture Lee O-young,
a pansori performance of the Korean traditional music creator group Grim,
a mime performance of Cho Seongjin, and singing performances from Kwon Jinwon and An Chihwan.
The show will lead an audience to relive the spirit of the Tripitaka Koreana.